Baby, it's cold outside!! And I'm in Houston, Texas!!! That shouldn't even be in the same sentence, but that's what's going down in the Lone Star state and everywhere else in the US!! I thought it would be nice to share with you guys (because I use to struggle with this), how to layer the right way for warmth without adding bulk!!! Although it's cold, the last thing we want is to walk around looking like the Michelin Man!! That is not cute!!!!
There is a right way to layer your clothes so they compliment your frame and still allow you to look super cute, which can be difficult in the winter time.
Tip #1: When layering the RIGHT WAY be mindful of the thickness of fabrics. You don't want to layer 3 bulky sweaters because this will definitely add bulk to your frame. Instead, try to balance out the thickness by alternating thinner fabrics with thicker ones.
*May contain affiliate links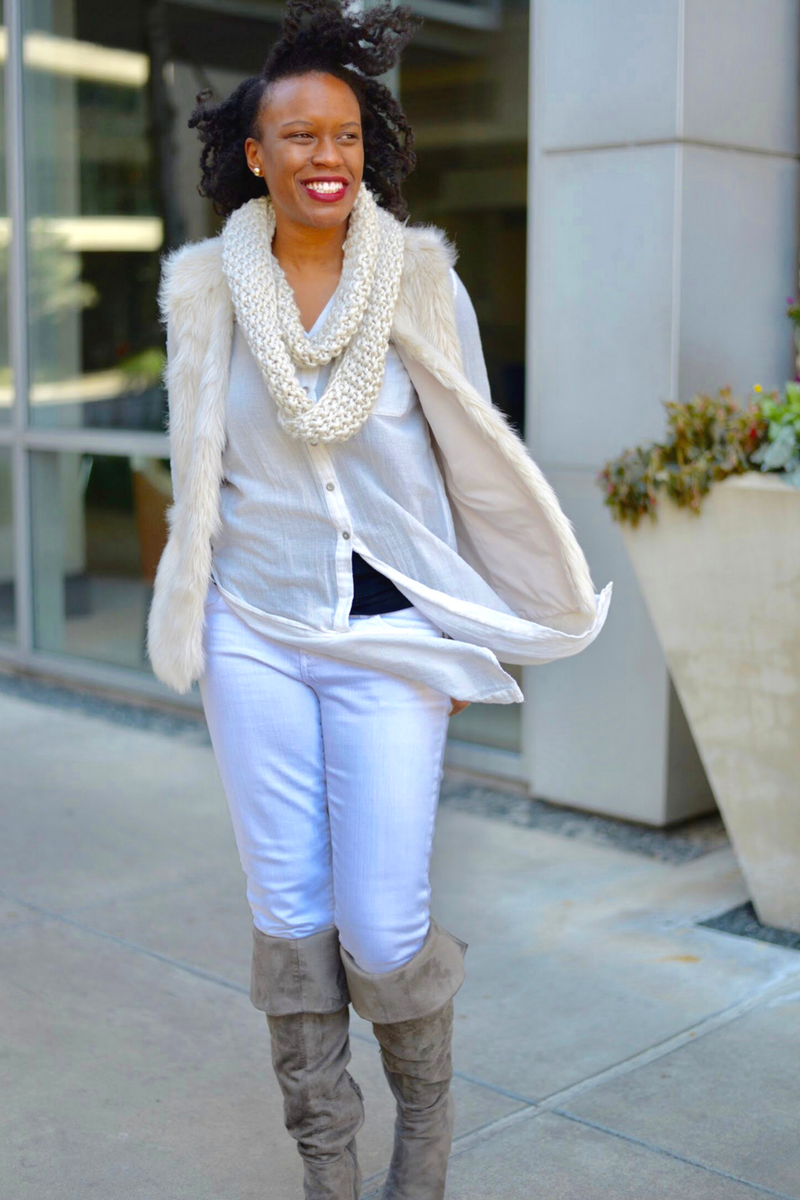 Keep this order in mind when layering the RIGHT WAY:
Start with a basic t-shirt or cami
Add a long sleeve shirt that could include chambray or plaid
Add a sweater, pullover, or cardigan vest for warmth
To complete the look top it off with a structured coat
For example in the picture below, I have a thinner long sleeve blouse and then I layer a vest that is thicker for warmth. I have also styled this blouse in another post here.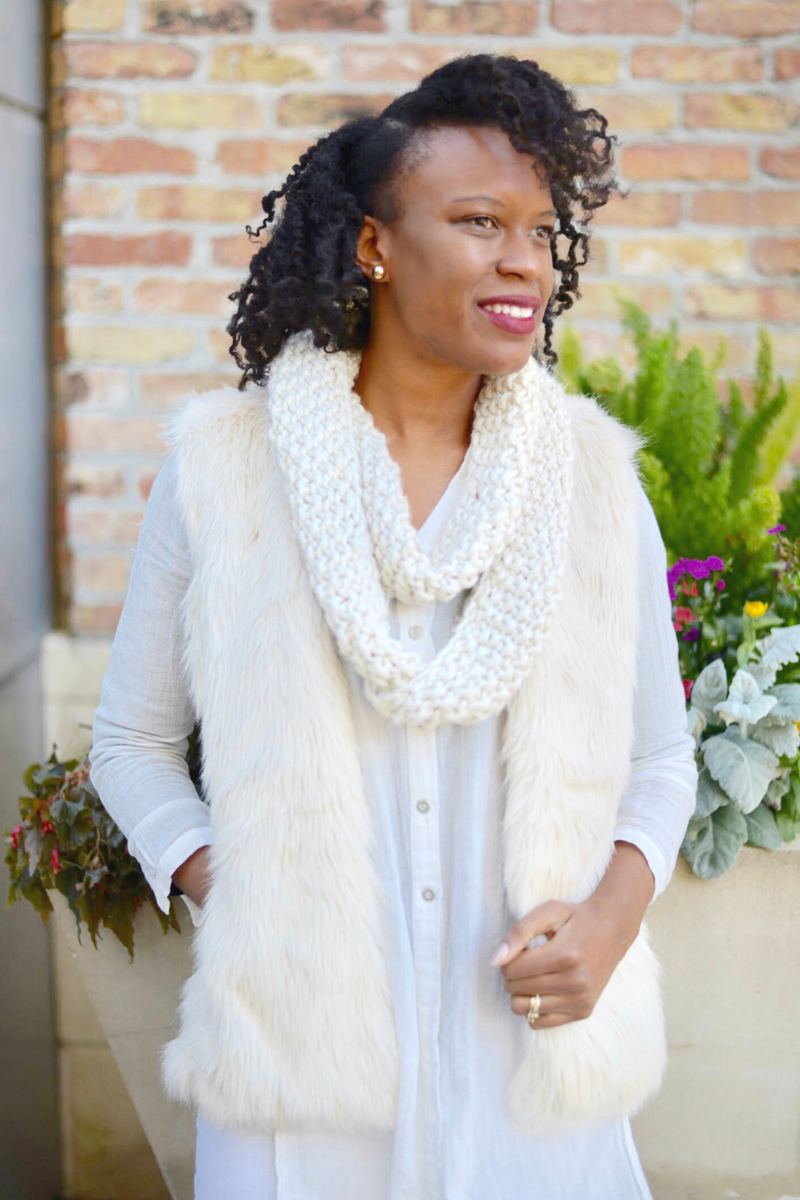 Style tip: To add more warmth use scarves, hats, and gloves. These are great accessories that will not add bulk and still keep you nice warm.
Tip #2: When layering the RIGHT WAY, pay attention to the type of jacket you are wearing and layer accordingly underneath. Let's face it, ladies, a well-tailored and structured coat for the winter is essential!!!! However, it is key that you buy a jacket that is proportionate to your weight and body size. For example, if you are petite, you don't want a jacket that is 1. too long or puffy because it will swallow your frame and if you add layers under your coat it will add BULK!!!!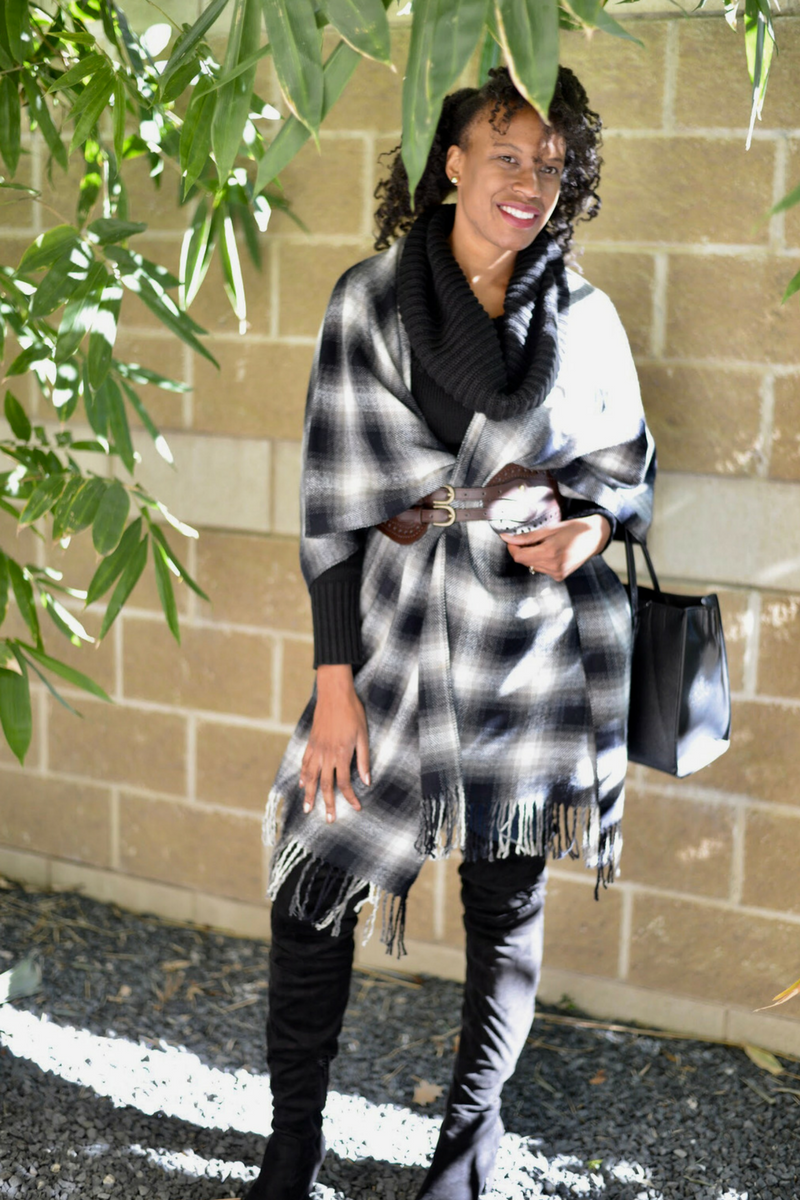 Here, because I am average height I chose a poncho that falls right at the knee. It fits my frame perfectly and the poncho allows me some room to have at least 1-2 layers underneath without adding bulk to the outfit.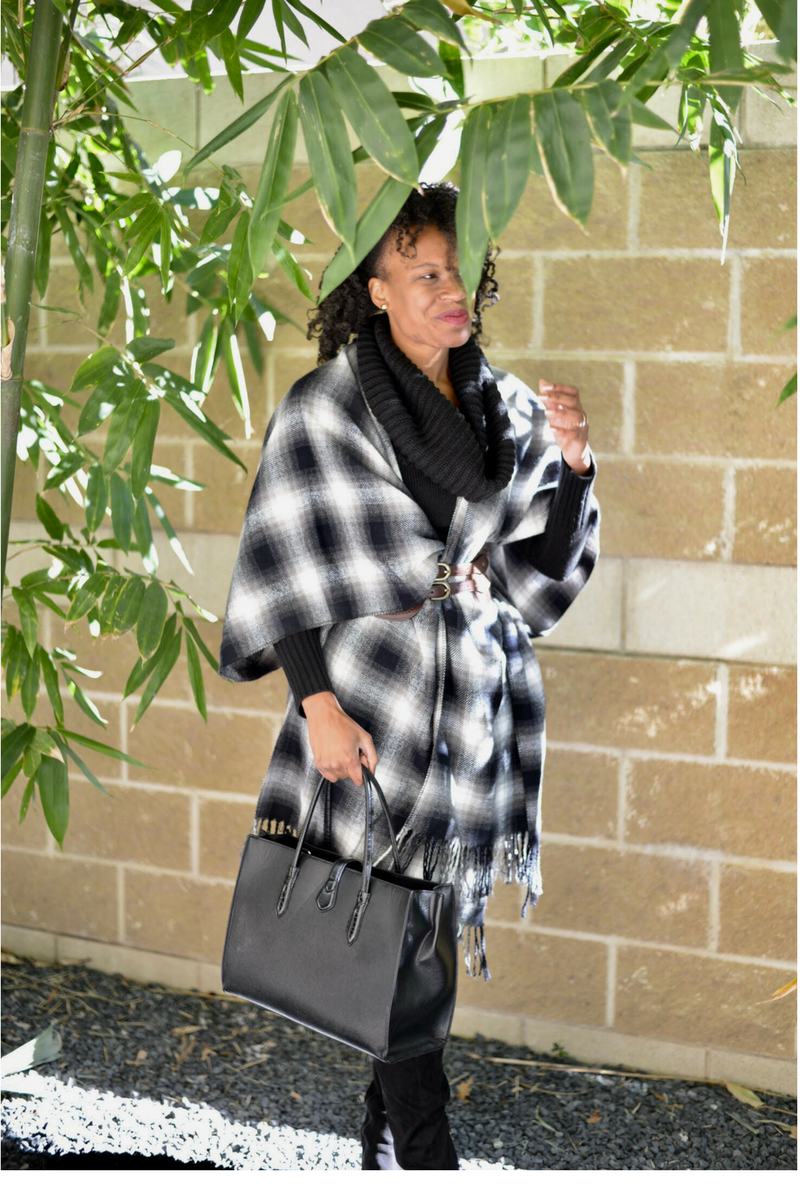 Style tip: Due to the size of coats, your waist can get lost in them. So belts are the perfect solution to defining your waist and your outfit will look more balanced and in proportion!!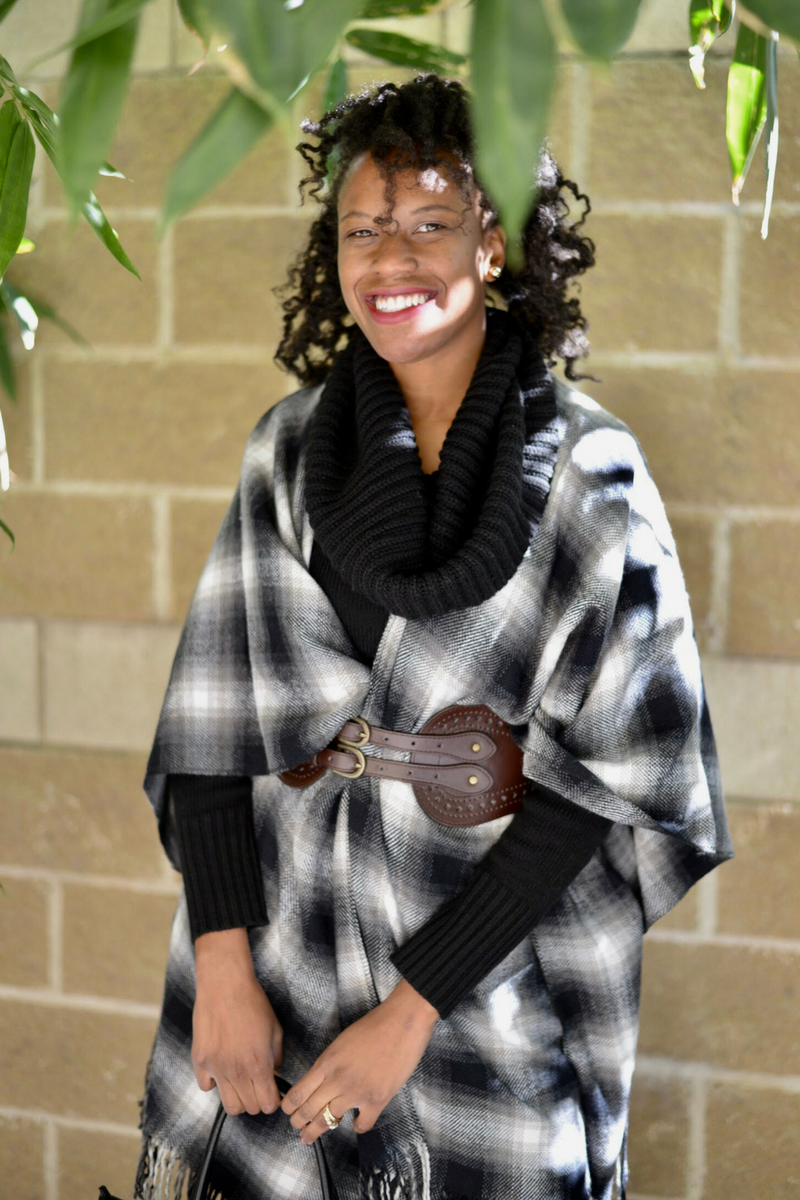 So remember, the key to layering the right way without adding bulk is balancing thick fabrics with thinner ones and being mindful of the cut and structure of coats. If you can remember those tips, you are on your way to looking stylish in the cold!!!