Hello ladies. It's that time of year!!!! School is back in session!!! In this post I will be sharing some fun back to school outfits for teachers that will jump start the year. I remember when I was a kid and how excited I used to be returning back to school. I was super excited about back to school shopping and laying out my clothes the night before!!!
Just because we are adults, does not mean that excitement should diminish!!! I'm not a teacher, but working in the schools, creating comfortable and stylish outfits for the new school year is essential to making a great impression! Here are some outfits that hopefully provide style inspiration for your first week of school!!!
Back to school outfit #1 Wear a piece with print!!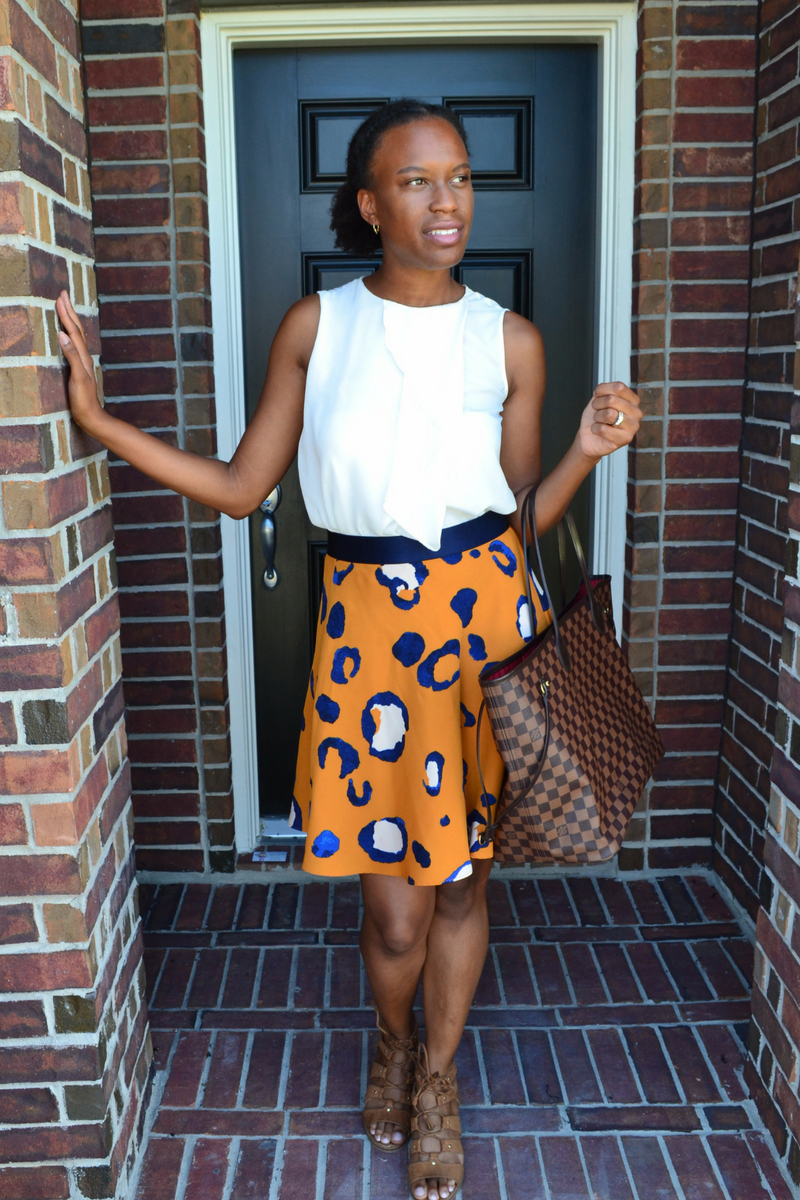 Style tip: Tucking your blouse into you skirt will keep the outfit looking more professional, refined and pulled together!!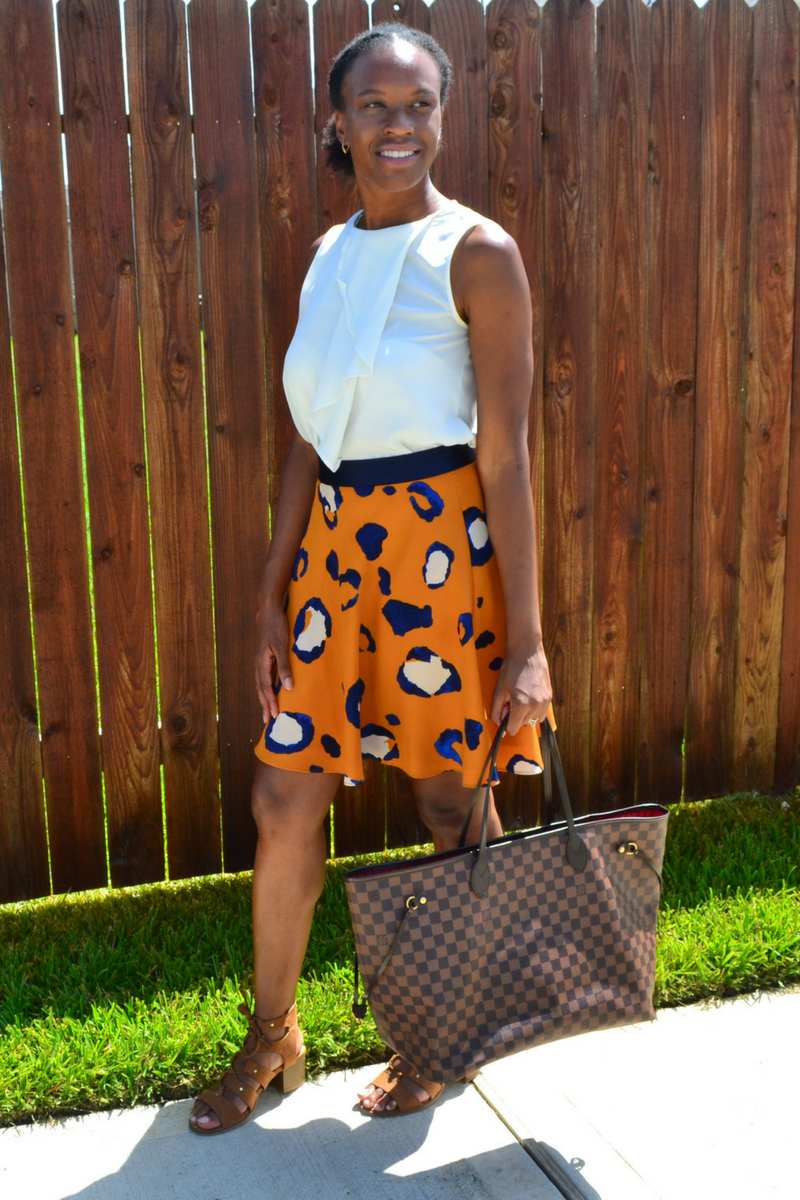 Outfit Details:
Philip Lim collaboration @target blouse: target skirt
Philip Lim collaboration @target skirt: target blouse
Old navy sandals: similar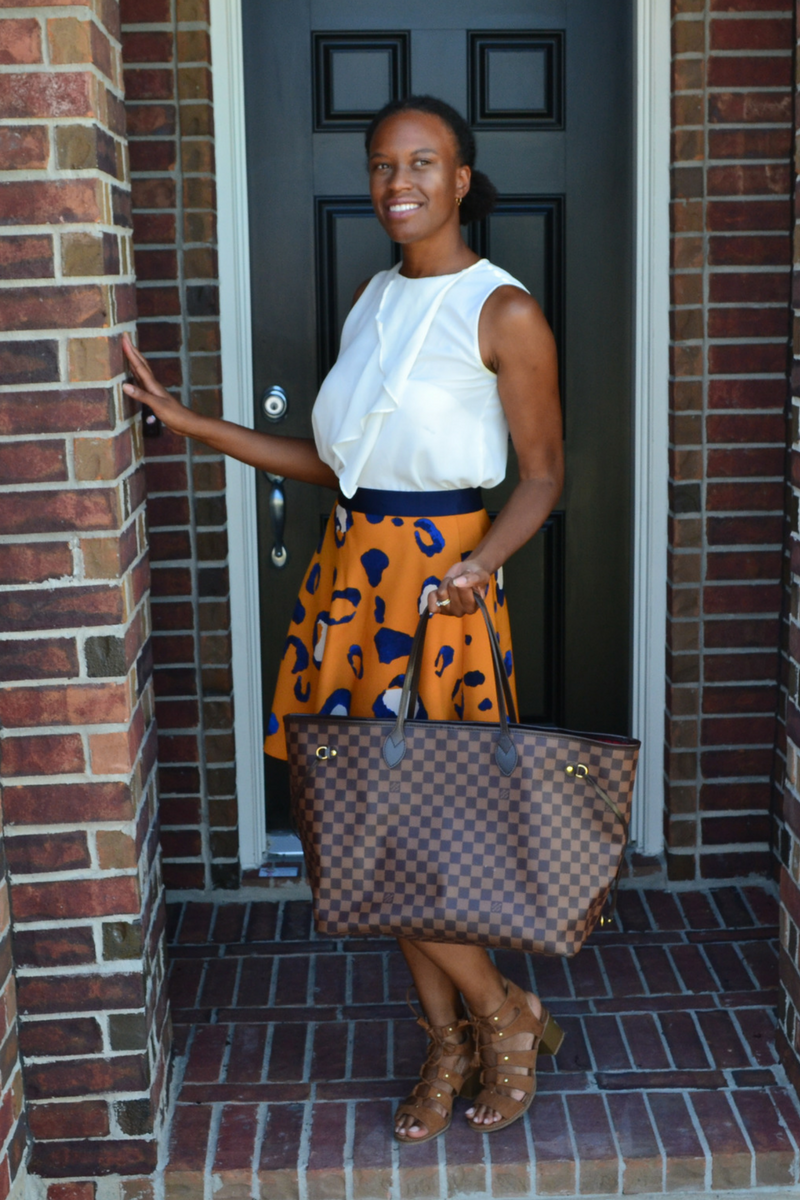 It is still very warm here in Houston and a cute breezy skirt with a bold print, will make a statement on the first day of school. The skirt is an appropriate length and the blouse is sleeveless, but conservative at the top. Perfect for a school setting. Bring out one of your bold pants, skirts, or blouse and then pair it with a sold piece.
Back to school outfit #2 Wear a wrap dress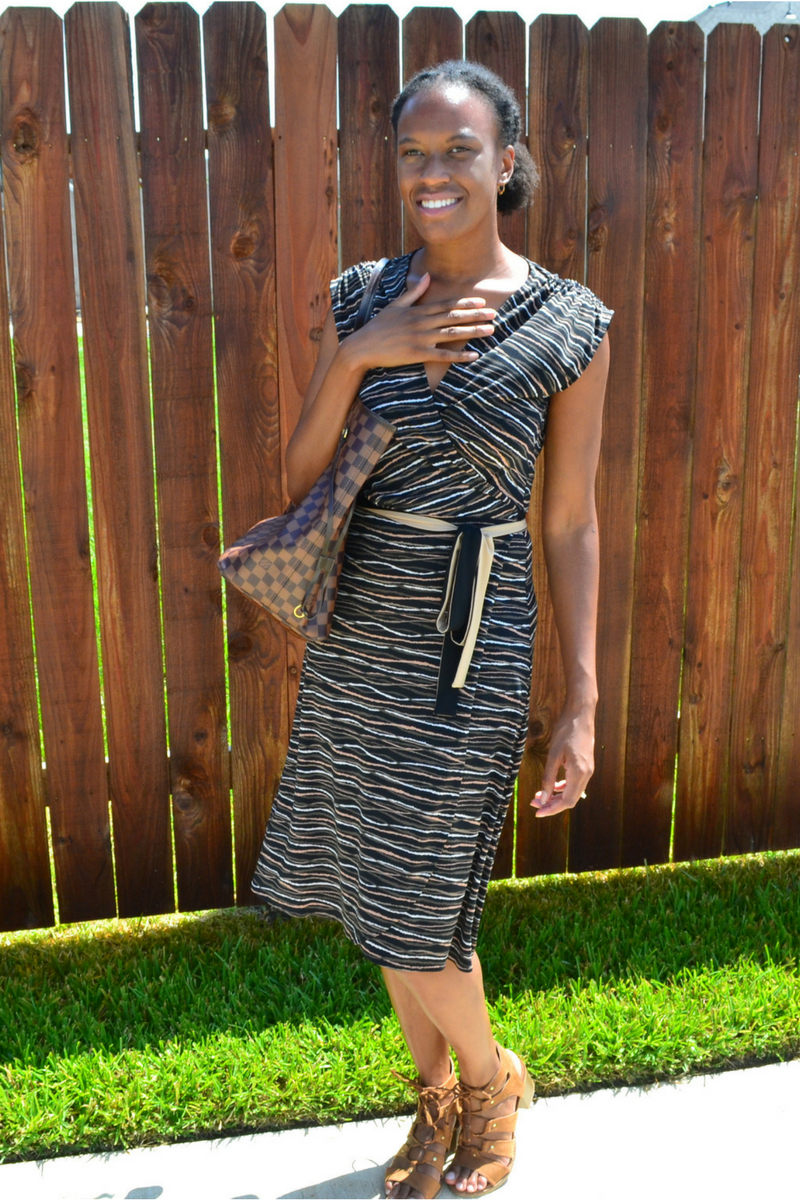 Outfit details:
BCBG dress: Wrap dress 
Old Navy sandals: see above
Louis Vuitton bag: see above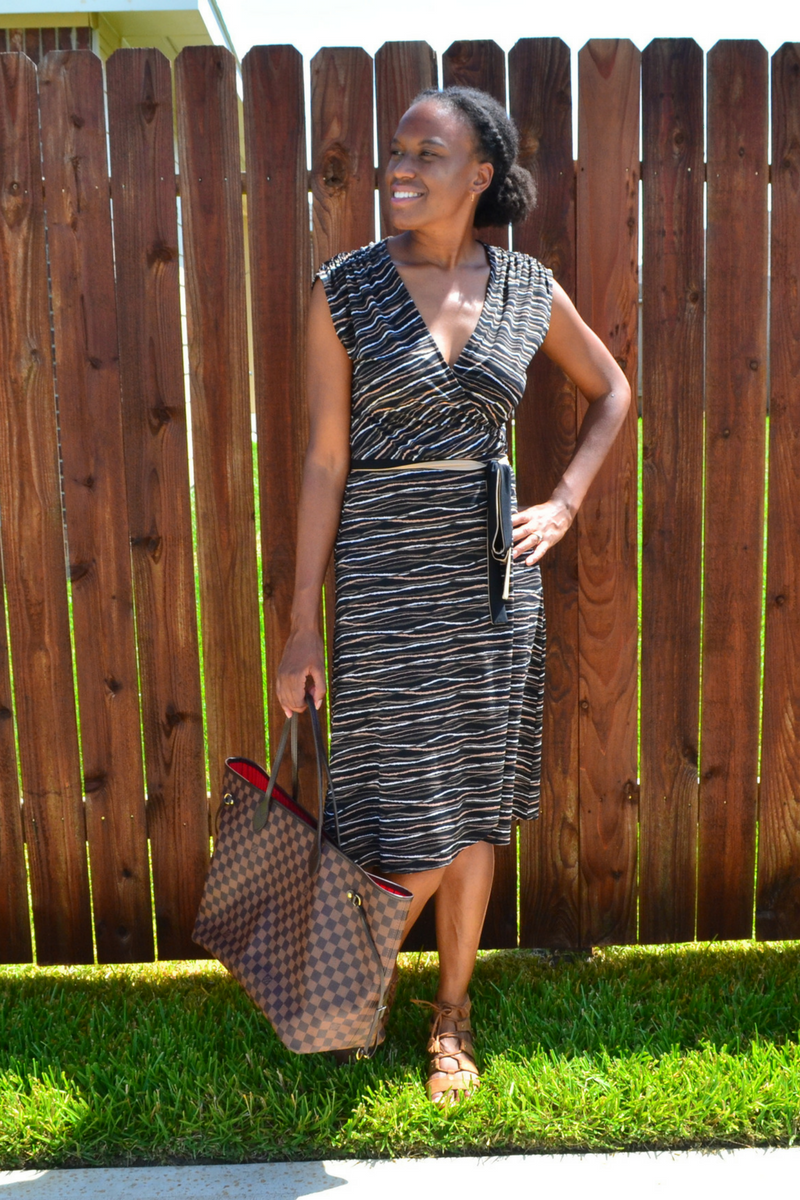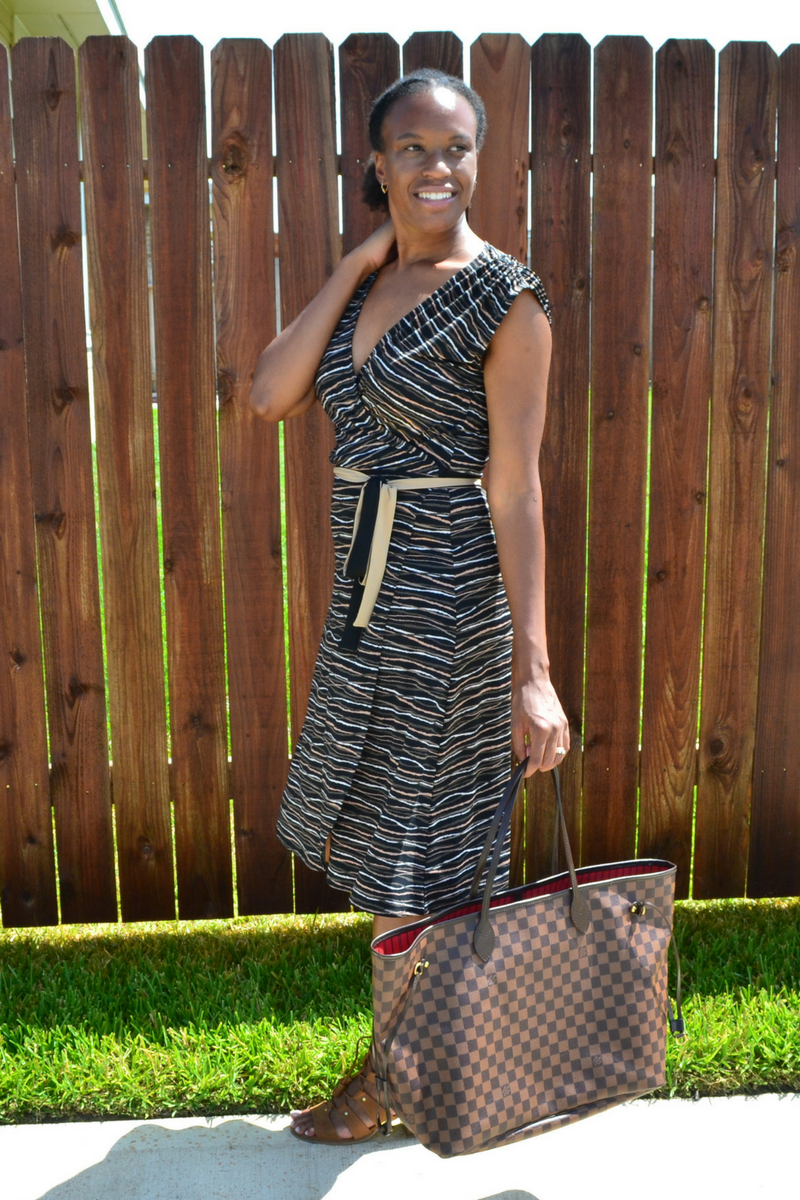 Wrap dresses are the best thing ever created!! (Thank you, Diane Furstenberg!!!) They are literally the most flattering dresses on the planet no matter what your size is. If you normally wear pants or are a maxi dress wearing kind of teacher, try a wrap dress!!! They are the perfect length, provides a lot of give when you are moving around the school, and still looks professional, but stylish!! This dress is from BCBG, that I picked up as a hand me down from one of my cousins!!!
Outfit # 3 Play with prints and textures!!! In this outfit, I mixed leopard and stripe prints together. This is a great way to add interest to your back to school outfit and still be appropriate. Want to know more on how to mix prints?  Click how to mix prints for beginners.  Think about adding texture with your shoes. This pair has fur, but still very work appropriate and makes the outfit pop.  This back to school outfit is one of my favorites because of how casual, but chic and appropriate it is for working in the schools.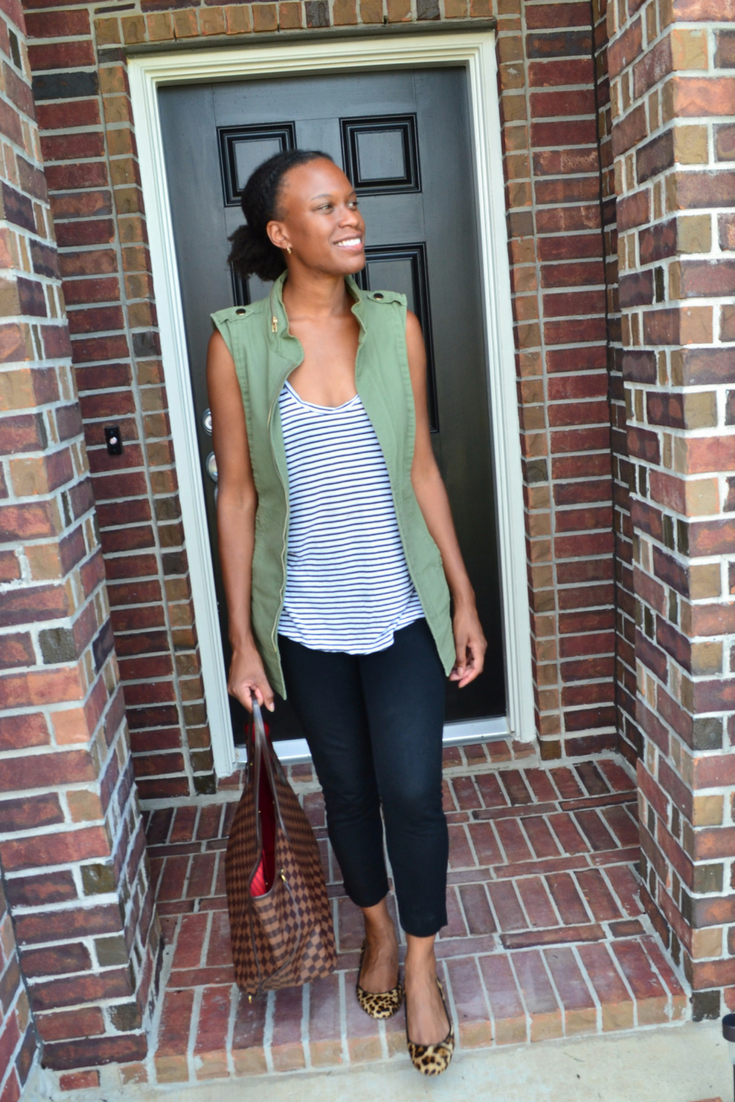 Outfit details:
Cabi vest: similar
Striped tank: similar
Louis Vuitton bag: see above
J. Crew shoes: similar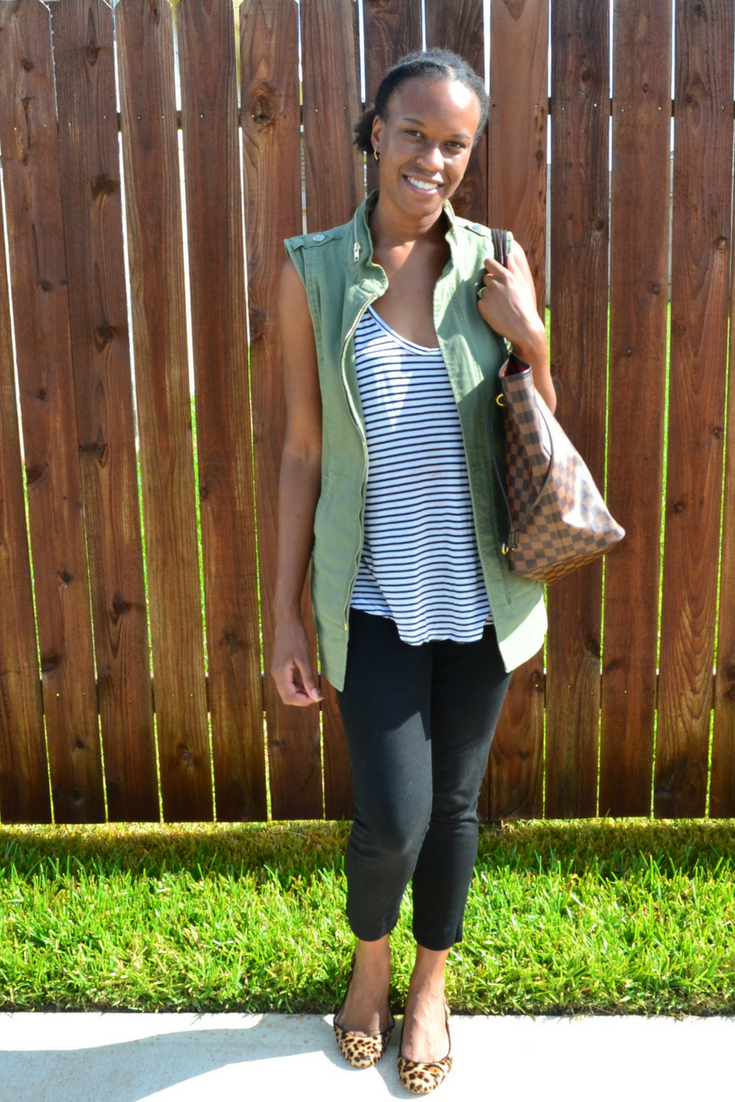 Style tip: To complete an outfit try adding a vest, jacket, or cardigan. That third piece allows the outfit to feel more pulled together.
Things to remember when creating back to school outfits:
Plan, Plan, Plan!!! The first week of school is sooo hectic!!! So be proactive and plan all of your outfits for the first week of school. One less headache and thing you have to worry about!!! You can really come up with some great back to school outfits if you put some thought behind it!!!
Play with textures and don't be afraid to mix prints.
Try a fun print either on your skirt, pants etc!!!
Find a wrap dress!!!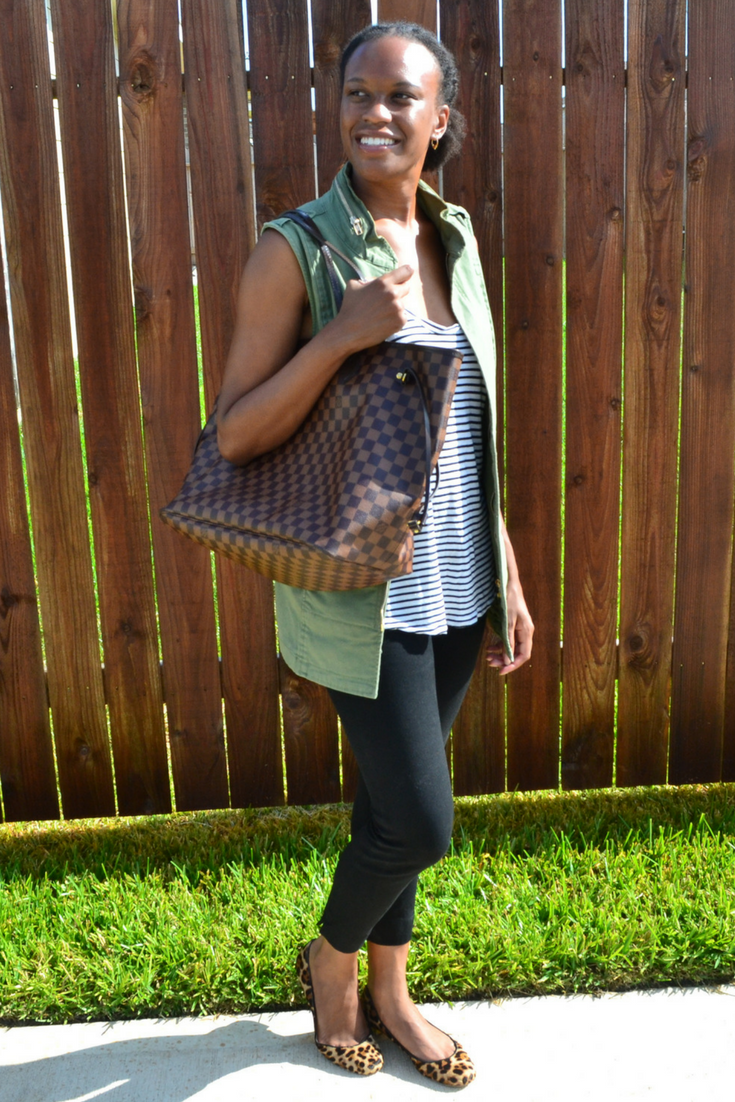 Photography: Floyd Designs
Here are 3 back to school outfits for teachers. All of these outfits are comfortable, appropriate, and will add flair to your first week back to school. I hope these outfits provide some style inspiration and remember if you start your year out feeling and looking good, it will carry you through the year. Have a wonderful 2017-2018 school year.
-Janel